The climb Bulgaria 1300 was named after Bulgaria's first artificial satellite, which in turn was named after the 1300th anniversary of the foundation of the Bulgarian state. The route takes one of the easier lines up the main face of Vratsa, however with around 400 meters of limestone the route is challenging in places with a number of pitches grade UIAA VI+ which is at least E1 5c in UK grades. The route also calls for some basic aid in sections. That said its one of the easier lines up the main face of Vratsa. The route has some pitons and bolts in sections but will require a full rack of nuts and cams.
---
---
---
Guidebooks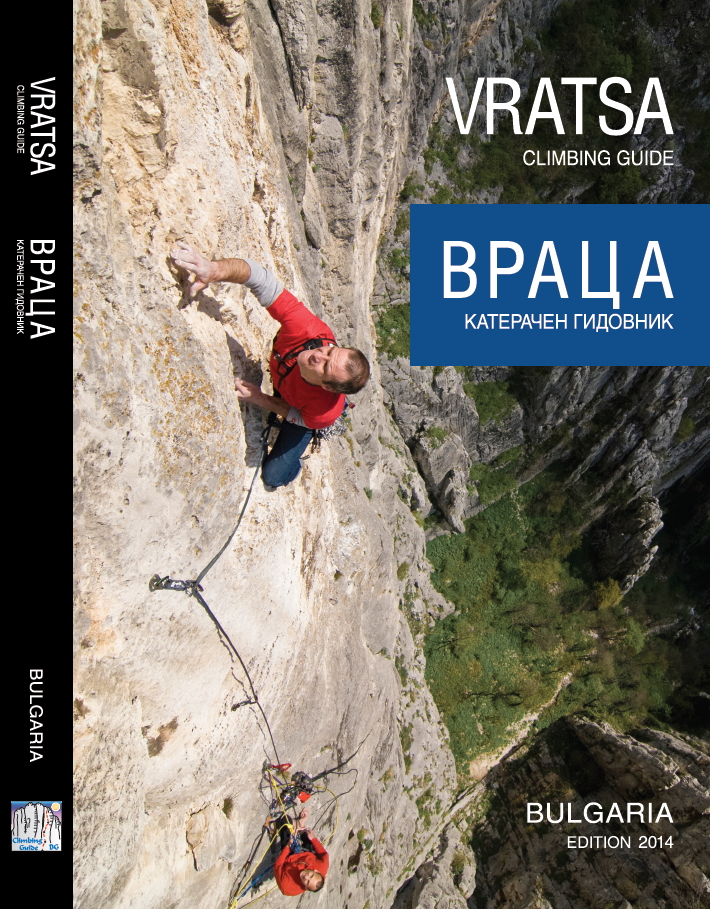 Vratsa Climbing - pg. 169
The guidebook is in Bulgarian and in English and coves more than 500 sport and trad climbing routes in Vratsa. This edition comprises all information, expanded and updated from the previously published guidebook Vratsa Rocks, Alpine Routes (Petkov & Maslarov, 1987) as well as recently developed areas and routes.
For each sector, routes are traced out on photographs. For trad/alpine routes including the Bulgaria 1300 route, you will also find short pitch-by-pitch descriptions on a drawn topo.
Availible Here R.R.P. £ 24.99
ISBN: 9786199010518
---
Weather & Local Conditions
Seasonal Weather Information
Note that some weather stations are close or even on the mountain, others are in nearby towns. Plan accordingly!
Estimated Rainy Days Per Month
The graph shows the estimated average number of rainy days in the month that had more than 1mm rainfall or snow:
Estimated Temperature Per Month
6

-1

9

1

14

5

19

10

24

14

28

18

31

20

30

19

25

15

19

10

12

5

8

1
Estimated average high and low temperature in degrees Celsius for the given month.
---
References & additional links
The following links will take you to external websites specifically related to this climb: Bulgaria 1300 on Vratsa.
Note: They contained relevant information at the time of publishing.
---