Le Merinos (graded at least British 3c) makes up the first 3 pitches with an optional addition of the harder La Savonnette (4b). The route takes the west facing arete up the most northern of the Limestone outcrops at Freÿr. Overlooking the Meuse river in Wallonia, this is a classic 70m route which, due to its popularity is highly polished in places, especially the start. Adding La Savonnette as a 4th pitch take the route over 100m. The area is mixed climbing with old bolts and pitons that are best supplemented with a rack of nuts at a minimum.
---
---
Approach & Descent Information
Approach: Parking at Freyr can be found next to the Alpine club huts at 50.220310, 4.894960. From here follow the path down into the forest and go North at the river Meuse. At the Tête du Lion (The Lions Head) outcrop the path goes out onto the river as it hugs the rock face. The Merinos cliff is the last outcrop to the north in the Freyr region.
Descent: If stopping after Le Merinos, you can scramble North off the crag. If climbing La Savonnette, then there is a scramble off the top. See the climbing topo above.
See Freÿr on the climb map Open climb location in Google Maps
---
Guidebooks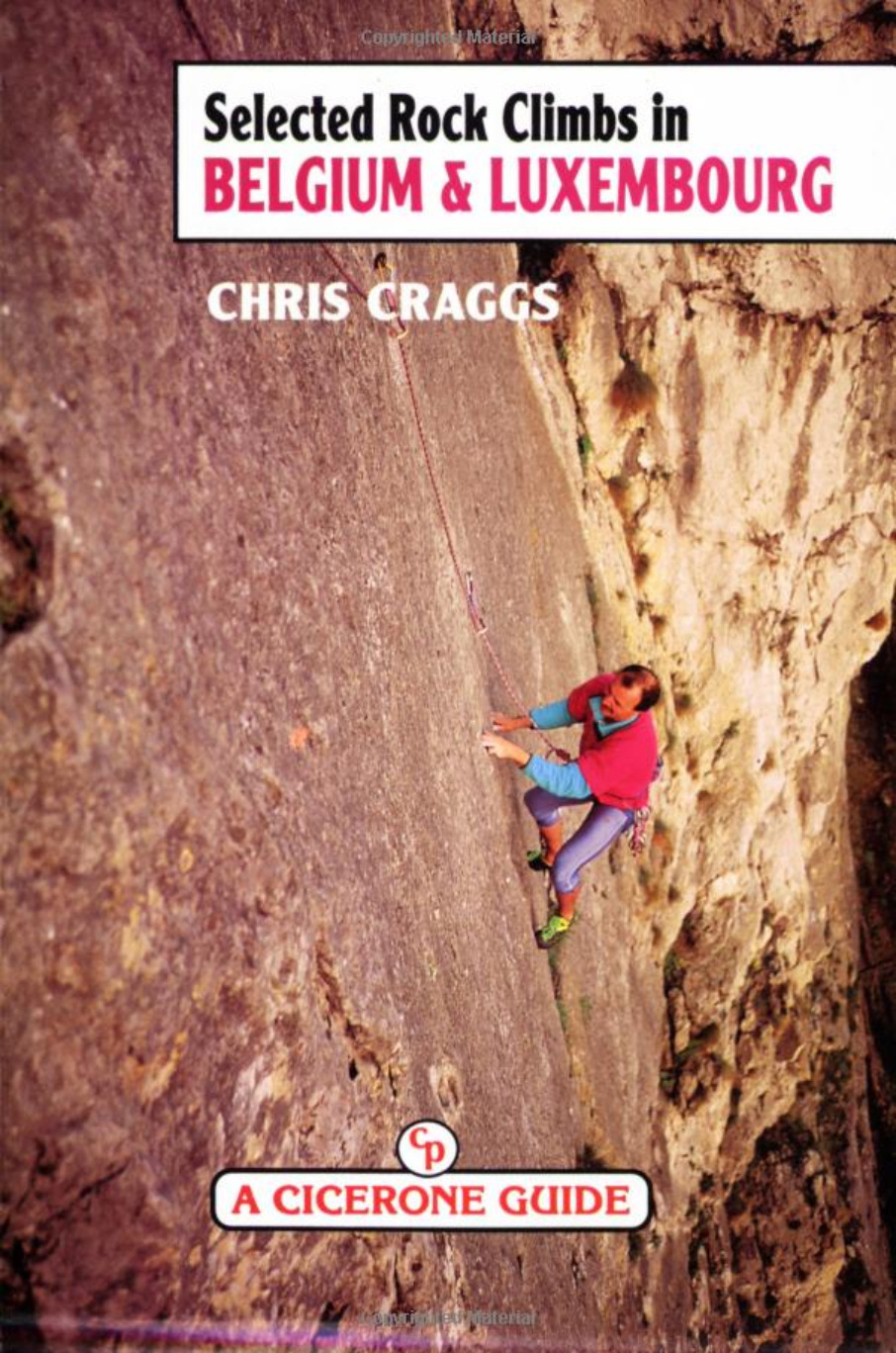 Selected Rock Climbs in Belgium and Luxembourg - pg. 20
Published in 1995 this climbing guidebook is best described as classic. It covers a number of climbs at Freyr including Le Merinos and La Savonnette. It's written in English and is one of the early guidebooks from Chris Craggs probably better known for his more recent work with Rockfax. The guide has decent route descriptions and uses British grades. There are pictures for some climbs but not this one on the Merinos face. Whilst it can be picked up cheaply there are newer guides to the area, although most are sadly not in English.
Availible Here R.R.P. £ 10
ISBN: 9781852841553
---
Weather & Local Conditions
Seasonal Weather Information
Note that some weather stations are close or even on the mountain, others are in nearby towns. Plan accordingly!
Estimated Rainy Days Per Month
13
11
10
8
15
12
11
12
12
10
12
13
The graph shows the estimated average number of rainy days in the month that had more than 1mm rainfall or snow:
Estimated Temperature Per Month
5

1

6

1

10

3

14

5

18

9

21

12

23

13

23

13

19

11

14

7

9

4

6

1
Estimated average high and low temperature in degrees Celsius for the given month.
---