Meadinha is a dome of granite in North Portugal which makes for some brilliant pitches if you can handle the high technical grade! The route Queles is on the left side an is half trad climbing and half sport route. The line is only 60m long, but the crag has some routes up to 200m. The other routes are either pure sport line or have challenging sport or aid sections with a little easy trad in them. Check out meadinha.com for more information if you fancy your hand at some of the more challenging parts of the cliff.
---
---
---
Guidebooks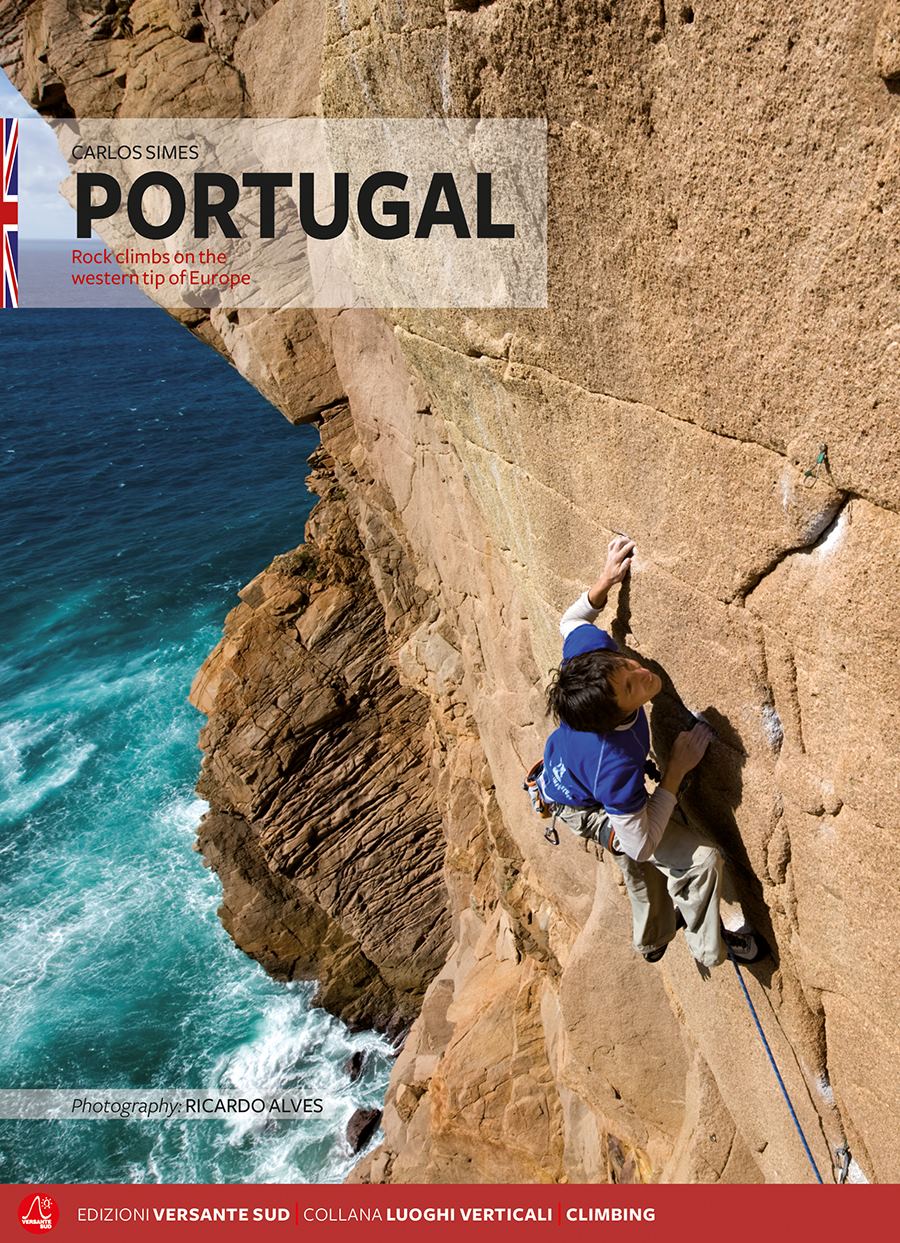 Portugal, Rock climbs on the western tip of Europe - pg. 34
A solid guidebook with clear topography that is well organised and covers bouldering, sport and trad. The book lacks detailed descriptions on the routes themselves, but this is probably a good thing for those with a strong on-sight ethic. The book is not essential for climbing at Meadinha as the meadinah.com website has far more information but the book is a worthwhile purchase for someone traveling around Portugal, however the price tag feels a bit high all things considered.
Availible Here R.R.P. £ 34.95
ISBN: 9788898609772
---
Weather & Local Conditions
Seasonal Weather Information
Note that some weather stations are close or even on the mountain, others are in nearby towns. Plan accordingly!
Estimated Rainy Days Per Month
15
12
15
10
11
7
3
5
7
12
14
17
The graph shows the estimated average number of rainy days in the month that had more than 1mm rainfall or snow:
Estimated Temperature Per Month
9

0

10

1

13

2

15

4

19

7

23

11

28

13

28

13

23

11

18

7

12

3

9

1
Estimated average high and low temperature in degrees Celsius for the given month.
---
References & additional links
The following links will take you to external websites specifically related to this climb: Queles on Meadinha.
Note: They contained relevant information at the time of publishing.
---