Sail Rock - Roaring Forties
The route takes a line up the lefthand side of the slab finishing in a steep but well protected final pitch.
---
---
Approach & Descent Information
Follow the signs posts for Slieve League view point from Killybegs through Carrick and Teelin villages to the road end car park for Slieve League. On foot now, walk the 2KM until you are looking over to the solitary watchtower. Descend towards the sea down a deepening gully, keeping the tower on your right. This will take you to a view point looking across at Sail Rock. Descent to the base is by abseil either down the face or down the ridge across the zawn from Sail Rock main face.
See Sail Rock on the climb map Open climb location in Google Maps
---
Guidebooks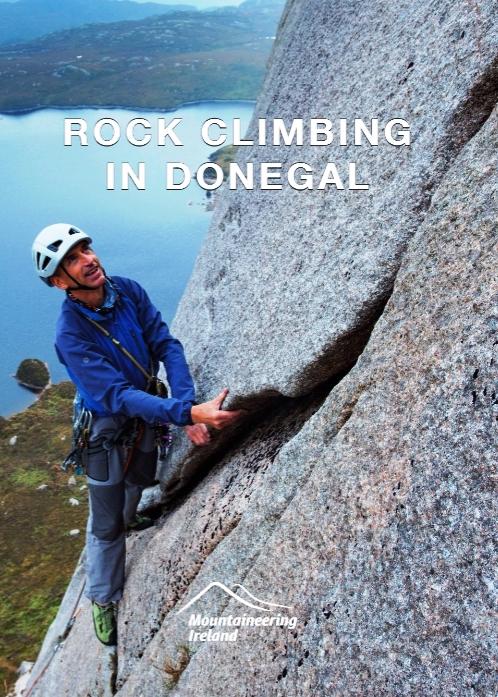 Rock Climbing in Donegal - pg. 80
A very comprehensive guide to Climbing Irelands North West County of Donegal. Author Iain Miller is a very accomplished climber and set many of the first accents in the book. The book is great value for money, however if you are on a budget, much of the material is posted free on Iain Millers Website uniqueascent.ie
Availible Here R.R.P. £ 20
ISBN: 9780902940994
---
Weather & Local Conditions
Seasonal Weather Information
Note that some weather stations are close or even on the mountain, others are in nearby towns. Plan accordingly!
Estimated Rainy Days Per Month
19
15
16
13
13
13
15
16
15
17
19
18
The graph shows the estimated average number of rainy days in the month that had more than 1mm rainfall or snow:
Estimated Temperature Per Month
8

2

8

2

10

3

12

5

15

7

17

10

18

12

18

12

16

10

13

8

10

5

9

3
Estimated average high and low temperature in degrees Celsius for the given month.
---
Listed Nearby Climbs
The are some top quality multi-pitch rock climbs nearby. Guidebooks (see above) will have a more comprehensive list of other local climbing venues.